Our Services
As we have mentioned in the other sections patients can be referred for a Cone beam CT scan. This can be sections of interest or the whole skull. We offer all referring Dentists the chance to come in and learn how to use the simple software so they can discuss the findings with patients in their own surgery.
Here at St Pauls square we utilize the 3-d scanner for virtually every area of dentistry.
Implant planning, orthodontics, endodontics, surgical planning, oral pathology, airway assessment, sinus evaluation.
The Promax unit allows us to select different volumes and resolution levels to keep Radiation doses to a minimum. The image is also a true 1:1 view which means exact measurements can be taken directly from the view.
When a patient is referred, the referring dentist can select the area of interest or the view you wish to be taken. i.e Left TMJ
The romexis software is very intuitive but any help needed is given by one of our Dentists. We offer free training on selected weekends so referring dentists feel comfortable discussing clinical findings with patients at their own practices.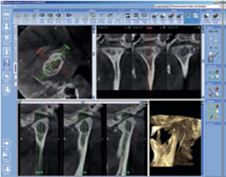 TMJ analysis showing condylar pathology
Implant placement showing relation to mental nerve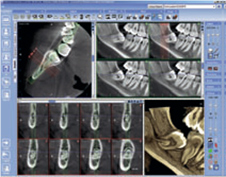 Wisdom Tooth planning showing 3-d relation to I.D canal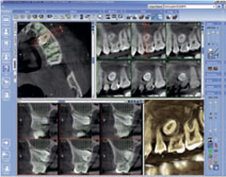 Impacted premolar for surgical extraction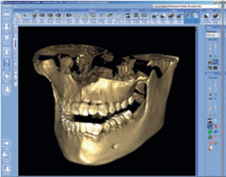 Stitched view allowing 3-d view
When referring patients just use the online form or print a copy selecting the relevant information.
As always if you have any questions, please give us a call anytime.